Allllrighty, I have absolutely nothing planned to write about this week so I'm going to get my ramble on and see where we go. I'm also very slightly hungover so today is definitely not a day to go deep on any particular topic. These types of posts are probably my favourite to write because it takes the bare minimum effort. It's basically my current stream of consciousness à la Holden Caulfield in The Catcher in the Rye. Actually, now that I said that, I think I take it back because that book was extremely annoying to read. I suppose this can be a bit of a life update, I think all the cool lifestyle bloggers do that sometimes so here goes.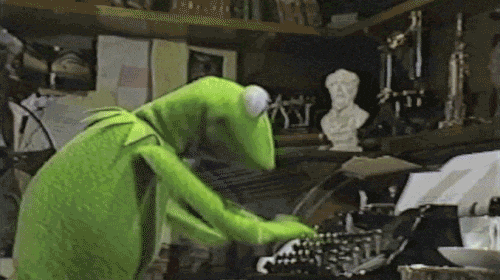 Paddy's Day was a messy one, my original plan was to maybe go out for one or two during the match and then have a quiet night in. Then that plan changed to staying in for the match and go out for a few with the lads in the evening. What happened was, I went out for the match, me and one of my friends got notions to do a mini pub crawl, went back home for 'pre drinks', went out for the night. Essentially, I managed to squeeze 3 drinking sessions into the space of 12 hours. You wouldn't mind but that was my first time properly drinking since New Year's Eve so the Sunday after went exactly as expected.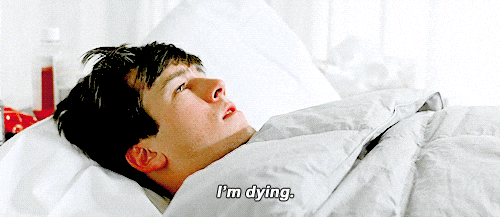 My back is also still absolutely bolloxed (you can read the story behind that here). I got the all clear from my chiropractor to start going back to the gym after 3 months out this week too. It's equally as exciting as it is terrifying but because I've been out for so long and been so inactive, it's extremely needed! I can feel the potential beach bod slipping away so we need a fix for that ASAP! I think I'll go back early next week to get a feel for it again and work my way back into a much needed routine.
I've also recently moved my SnapChat vlog over to Instagram because SnapChat have decided that they actually hate money and ruined their app. I quite like doing it on Instagram now because with SnapChat you have a whole minute to talk before you have to upload but with Instagram you only have 15 seconds. It makes you creative I guess. If you want to follow my day-to-day life feel free to follow me on the 'gram @GilroysWorld.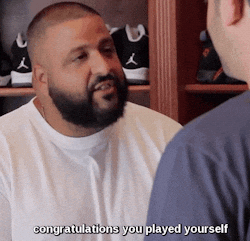 At the start of this year I made a promise to myself that I was going to actively make this the best year of my life. Personally, I think I've already absolutely knocked it out of the park with help from whoever is in charge of booking concerts in Ireland this year. I have completely filled my summer with gigs and other fun activities, it's ridiculous. Here's a list of fun shit I've planned for myself over the summer.
Saw Russell Brand last Monday (great show, nearly met him, will probably write about it)
Ed Sheeran in May (second time seeing him, love a bit of Ed)
Hamilton in London  in June (was meant to go last December but the stupid theatre wasn't built on time)
The Script a week later (third time seeing them)
The Killers a day after that (been waiting for this moment since I was 10, bucketlist show)
Christy Moore 4 days after that (me and one of my friends have been talking about seeing him with years so we've finally decided to go!)
Queen + Adam Lambert a week after that (another bucketlist concert)
Longitude festival 5 days after that (my first ever festival with one of the sickest lineups ever!)
Portugal for 2 weeks with the whole fam, 2 weeks after Longitude (my first proper holiday in like 8 years. Plus going with a heap of other Gilroys)
Finally, 3 weeks after coming home from there I'm going to Electric Picnic (Probably the perfect way to end the summer, sipping cans outside a tent and seeing Kendrick Lamar live)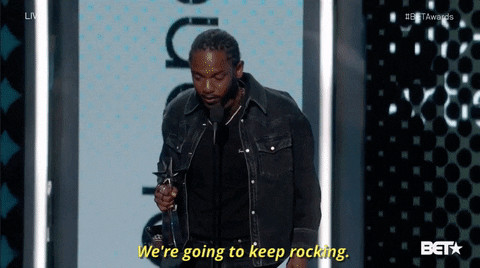 So yeah, Summer is looking pretty cool. The worrying thing is that there are so many concerts that could still be announced for Ireland, Jay-Z and Beyoncé left Ireland off their European tour for some reason so they could be announced. Childish Gambino is touring this year so he could be announced. Kanye is set to drop an album and considering he never came to Europe after he dropped TLOP, he owes us a tour. I actually think I'd prefer if they just didn't come to Ireland this year and held off until next year!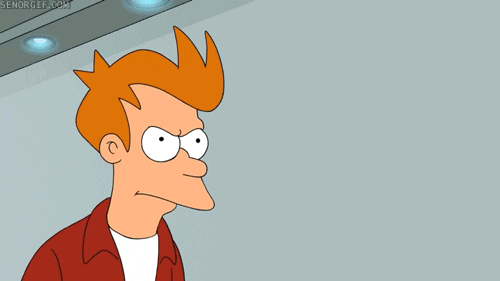 Okay, I don't want to bore ye too much with my life update. I got a bit carried away there. Thanks for reading, I hope everyone has a class weekend and I'll talk to ye next week with a post about 'Toxic Masculinity' as was voted for over on my Instagram!
Let's talk more over on Twitter, Facebook & Instagram!
Until next time,
Adam